Overnight Rental
Set-up & Take-down Included
Our Viking Party Rentals tents are the perfect addition to any outdoor event in Southwest Houston! They are made from high-quality materials that are designed to withstand harsh weather conditions, ensuring that your guests will be protected from the elements. With a variety of sizes available, you can choose the perfect tent to fit your needs. Whether you're hosting a small gathering or a large event, our party tents will provide the perfect setting for your guests to relax and enjoy themselves.

High Peak Tent Packages are now available and are the perfect solution for any outdoor event! With a sleek high peak design, these tents are both functional and stylish, adding an elegant touch to any event. Our tent packages include everything you need to set up a stunning outdoor space. From the tent itself to the necessary accessories like sidewalls, lighting, and flooring, we've got you covered.

We can also provide a variety of seating and table rentals for any tent you choose. Additionally, we have classic round tables and even garden seats to meet your needs! All our rentals are sterilized and cleaned between each rental for the safety of your guest.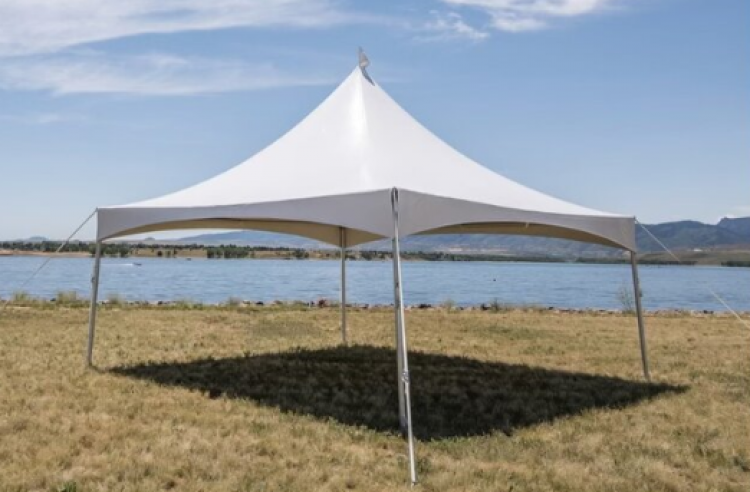 20x20 Single High Peak Tent Installed
Overnight $329.99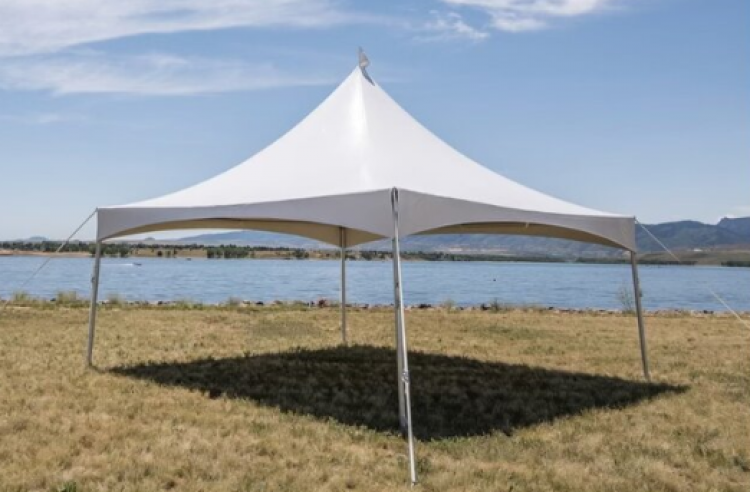 20x20 High Peak Tent Package, Seats 40 People
Overnight $467.99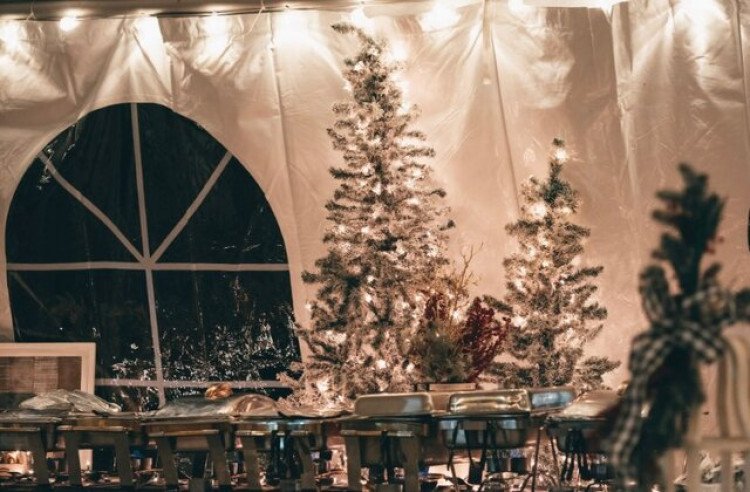 20x20 Tent Lights
Overnight $124.99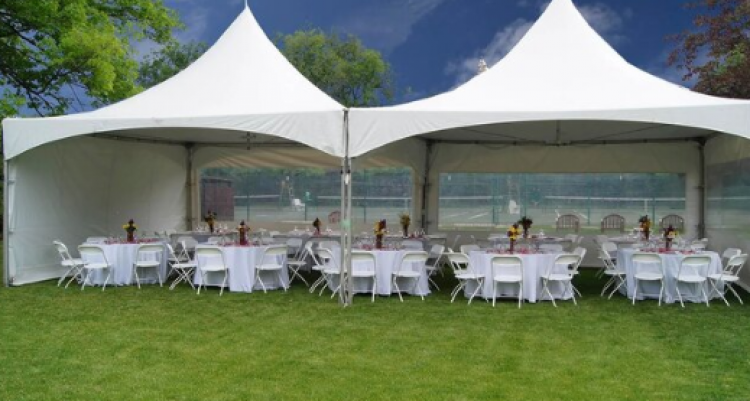 20x40 Double Peak Tent Installed
Overnight $575.99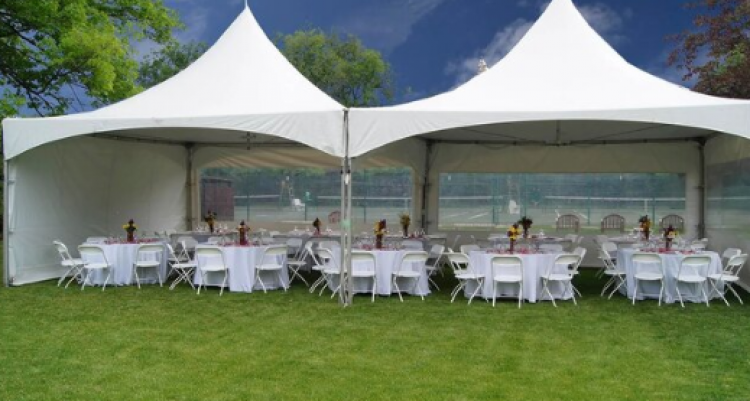 20x40 Double Peak Tent Package, Seats 80 People
Overnight $825.99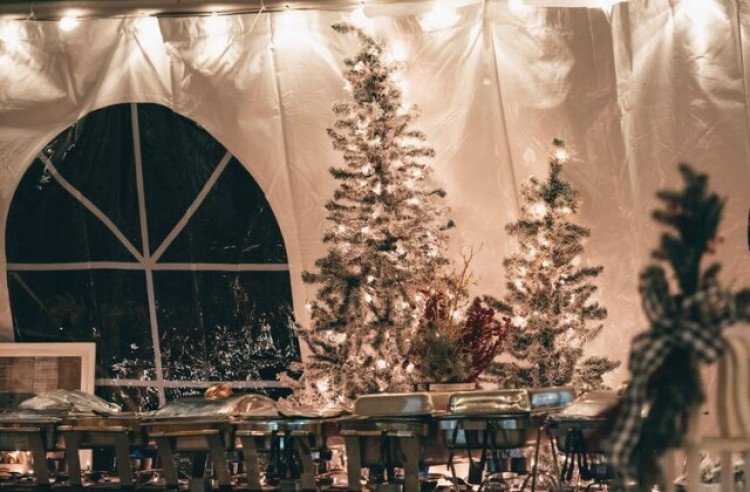 20x40 Tent Lights
Overnight $249.99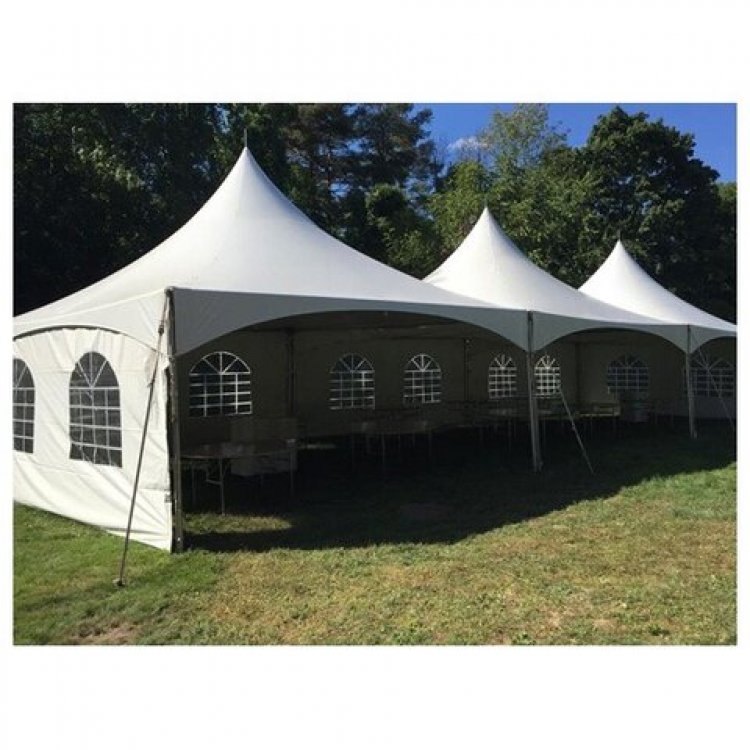 20X60 Triple High Peak Tent Installed
Overnight $865.99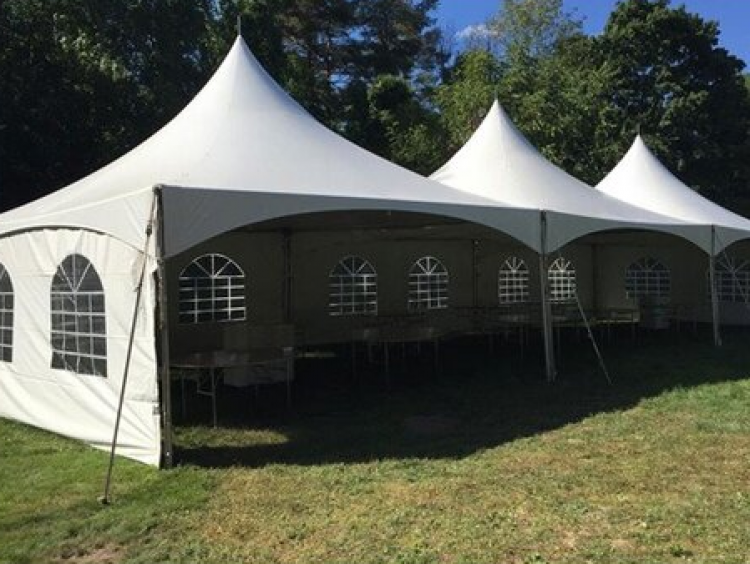 20X60 Triple High Peak Package, Seats 120 People
Overnight $1,239.99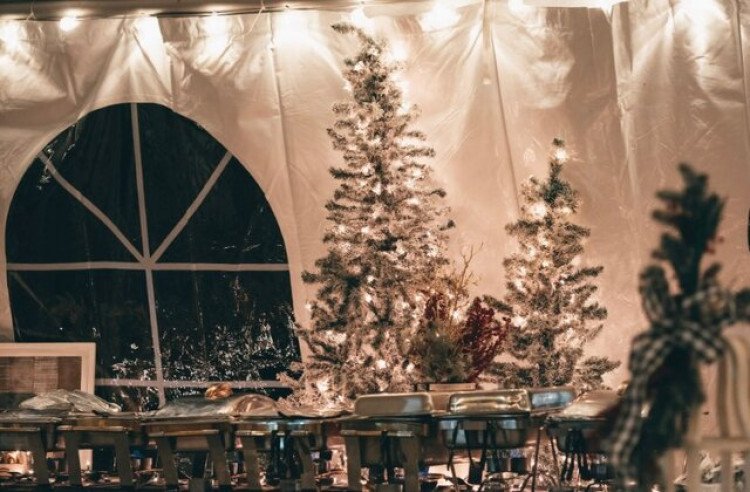 20x60 Tent Lights
Overnight $249.99
20X80 High Peak Tent Installed
Overnight $1,155.99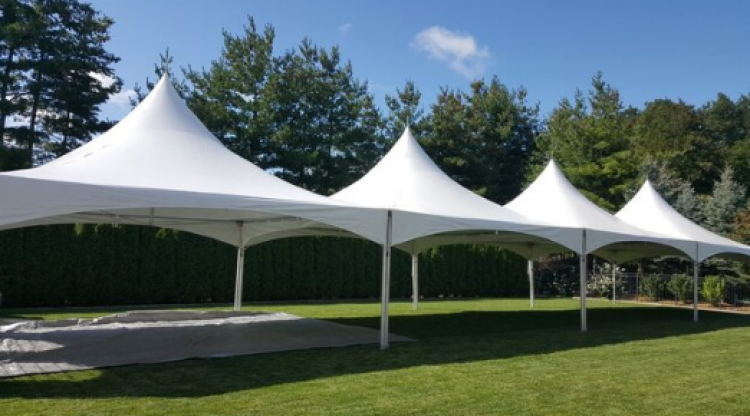 20x80 High Peak Tent Package, Seats 160 People
Overnight $1,645.99
20x80 Tent Lights
Overnight $374.99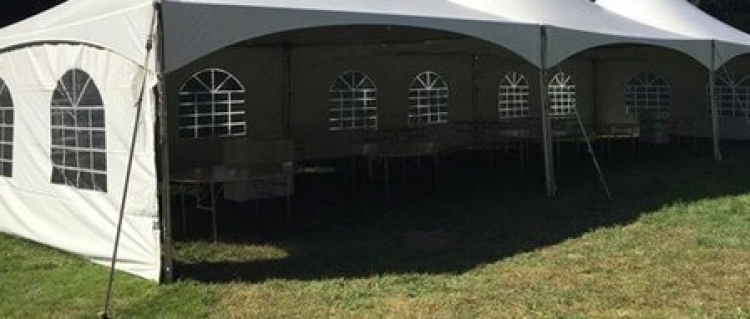 Sidewalls with Windows Only
Overnight $39.99